Use Dermefface FX7 ™ to Reduce the Appearance of: Acne Scars, Burn Scars, Hypertrophic Scars, Surgery Scars, Accident Scarss
Tell us more about a Scar Treatment Cream
Scars are an evidence of damaged skin and an unfortunate event that caused an intense trauma to the body.
A scar indicates that the wound has healed.
However, it is worth mentioning that your confidence can't heal as quick and easy as your wound. Imagine a situation during the hot summer days or in the intimacy of your bedroom, where your scars are the annoying reminders of unfortunate events and even worse your confidence's biggest enemies.
A scar treatment cream can improve the fading process of your scars. In addition, it can influence your old and new scars in a positive way. It is worth mentioning that a scar which still develops has the best chances for the successful fading.
Scars: All You Need To Know
Scars form when your skin has been damaged. The greater intensity of your injury, the more likely your scar will be hard not to notice. The most common causes of scars come as follows:

Acne


Chicken pox


Burns


Injuries


Surgeries


Childbirth by Caesarian section
---
Striae, also known as stretch marks, are the most common manifestation of pregnancy related scars.
When your skin is injured, it has to go through a four-stage process of healing:

Hemostasis – In this phase blood clots the wound


Inflammation - When the body eliminates bacteria, foreign elements and injured cells from your wound


Proliferation - The moment when your skin cells spread, in order to cover the wound


Remodeling – The formation of your scar including the new collagen matrix
This is a simplified story about the scarring process. You should be aware that these stages can overlap at some point in this process. Depending on the cause and severity of your injury, a scar may require up to two years to develop.
In order to achieve the best possible results the wound should be treated properly, it's still in the recovering phase. If you decide to use a scar removal cream, such as Dermefface FX7 Scar Reduction Therapy within 90 days of the injury, you have the better chances of successfully fading the scar.
---
What is a Scar Treatment Cream All About?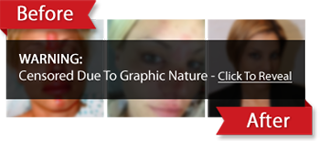 A scar treatment cream is a product that combines antioxidants and botanicals with patented peptides such as ProCollOne+. These elements contribute strongly to the stimulation of natural collagen processes, and replacement of dead skin cells with healthy and normal undamaged skin cells.
A scar removing cream influences the subcutaneous, dermis and epidermis tissues. In accordance with the skin's 28-day regeneration period requirements, this cream is designed with an aim of achieving a delicate balance between the skin-strengthening collagen I and the skin-healing collagen III.
It is definitely worth mentioning, that too much collagen can influence the size and discoloration of an already developing scar. On the other side, the lack of required levels of collagen as the scar develops, can contribute to its vulnerability.
In order to achieve this balance of collagen, it's recommended to use a scar reduction cream, which includes patented peptides, such as ProCollOne+ with a successful stimulation rate of natural collagen production of up to 1,190%.
Also take into serious consideration that antioxidants and natural moisturizers, involving niacinamide, beta glucan and hydrolyzed soybean fiber can influence the skin regeneration process, for an optimal skin health.
In case you are looking for a suitable scar removing cream, we recommend Dermefface FX7 Scar Reduction Therapy by Skinception, which is reported to come with an obvious reduction of scars after only four weeks of use.